Estate of Pamela Collins Endows Scholarship for Education and Nursing Students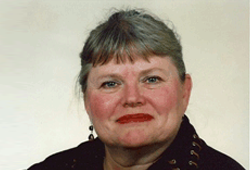 ...for education and nursing students

Through her estate, former Lipscomb University student Pamela Jean Collins established an endowed scholarship in honor of her mother, Enid Bell Collins, and two aunts, Kathleen Bell Campbell and Miriam Bell Holden. The scholarship will help to support full-time students who are enrolled as majors in nursing or education and demonstrate a financial need.

Collins was born November 18, 1946, in Baytown, Texas, to parents Paul and Enid Collins. Her family moved to Tennessee where she grew up living in various small towns in the foothills of East Tennessee. Although they moved frequently, Pam was an honor student and enjoyed performing in school theatrical productions.

As a freshman at Lipscomb University, Pam considered studying nursing to follow in her mother's career path. She eventually transferred to the University of Tennessee and studied home economics and education and graduated in 1969 with a bachelor's degree. After graduation, Pam was hired by Delta Air Lines as a flight attendant and moved to Atlanta. Her new career greatly broadened her horizons. It also allowed her to pursue her interest in real estate and home renovation and design. Her renovation of a historic 1923 apartment building in Atlanta was featured in an article in The Atlanta Journal and Constitution Magazine in March 1979. She had an incredible ability to see the design potential of a home. She continued to renovate homes throughout her life.

As Delta Air Lines expanded internationally, Pam traveled the world. She could quickly recommend her favorite museum in Paris or where to buy the best chocolate in Switzerland. Pam was also an avid art collector. Although she preferred flea markets to galleries, she especially liked contemporary folk art and contemporary pieces with bold colors of mixed mediums. Despite her southern roots and world travels, Pam had an affinity for the state of Maine. She traveled there often and eventually purchased a summer home overlooking the Penobscot Bay in Stockton Springs. She took great pleasure in inviting her southern family and friends to visit. She was a wonderful hostess and would quickly plan a day of sightseeing, antique shops and homemade blueberry cobbler.

In late 2005, Pam was diagnosed with cancer. Although only given six months to live, she refused to give up without a fight and began searching for treatment options around the world. This search led her to the Vanderbilt-Ingram Cancer Center in Nashville. Dr. David H. Johnson prescribed a newly formulated chemotherapy to which she responded remarkably well. In 2007 Pam moved her primary residence to Nashville to be near Vanderbilt-Ingram. She credits this treatment for extending her life for three additional years. Pam died March 28, 2008, at Alive Hospice in Nashville.

In her Estate and Living Trust, Pam made provisions for the establishment of endowed scholarships at Vanderbilt University, Lipscomb University and the University of Maine at Orono. Additional bequests were made to the Vanderbilt-Ingram Cancer Center, the University of Tennessee and Habitat for Humanity.